DOS HORAS
A double Corona called « Dos Horas » is undoubtedly an adventure in itself. His Colorado cape and his stallion measurements give him a very special aura and offers a perfect draw. Easy lighting and regular combustion demonstrate how precious this vitola is. Like the whole Classic Line Claro, the Dos Horas starts with vegetal and roasted almond notes. It offers a good volume of smoke from the start. Subsequently its aromas evolve according to its rise in power with notes of stable, cedar and undergrowth. Its aromatic persistence is pleasant, the Dos Horas knows how to be present without becoming invasive.
length 18.5 cm  |  cepo 50  |  strength ●●○○○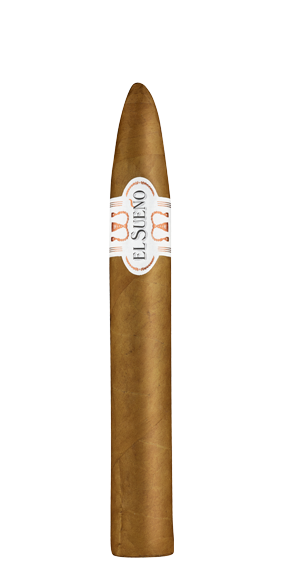 BELICOSO
Well balanced cigar with excellent draft. From the start, this cigar is marked by its flexibility, although the power is immediately on the lookout. Woody and toasted notes lead the aromatic ball. During the last third, this Belicoso leaves a feeling of freshness in the mouth, although its intensity tends to strengthen during the last puffs.
A very attractive cigar with depth and a refined aromatic spectrum.
length 16 cm | cepo 52 | strength ●●○○○
TREINTAS
Short Robusto called « Treintas ». This vitola immediately gets to the heart of the matter. Notes of cedar and then roasted almonds quickly mix with the bitterness of dark chocolate. A room for people who don't want to waste time. Perfect with a tight espresso.
length 10.5 cm  |  cepo 50 | strength ●●○○○
Tabashop
Grand'Rue 46
1820 Montreux
Tél. +41 21 963 70 70
Casa Nueva
Place du Bourg de Four 36
1204 Genève
Tél. +41 22 810 86 82
Akama International SA
Allée de la Petite Prairie 2
1260 Nyon
Tél. +41 22 361 46 74
Tabac Besson
Rue de Bourg 22
1003 Lausanne
Tél. +41 21 312 67 88
El Cubano
Place du Marché 6
2300 La Chaux-de-Fonds
Tél. +41 32 968 85 37
1920 Cigares Lounge
Rue de l'Ancienne-Pointe 30
1920 Martigny
Tél. +41 76 249 19 20
Gentleman's Cigars an More Gmbh
Blumen Strasse 25
9403 Goldach
Tél. +41 71 841 00 97
La Rive Lounge Bar
Rue des Charpentiers 19
1110 Morges
Tél. +41 21 811 00 11
Le Cave SA
Rue de Malagny 28
1196 GLAND
Tél. +41 22 354 20 31
La Clef d'Or
Auberge Communale
Rue du Village 26
1195 Bursinel
Tél. +41 21 824 11 06
Le Sénat
Rue Emil-Youg 1
1205 Genève
Tél. +41 22 346 58 10
Auberge de Vers-chez-Perrin
Au Village 6
1551 Vers-chez-Perrin
Tél. +41 26 660 58 46
Happy Cigars OÜ
Masina 11
10144 Tallinn
Estonia
Tél. +37 25 559 30 62
Auberge de Vers-chez-Perrin
Auberge de Vers-chez-Perrin
Gentleman's Cigars an More Gmbh
Gentleman's Cigars an More Gmbh