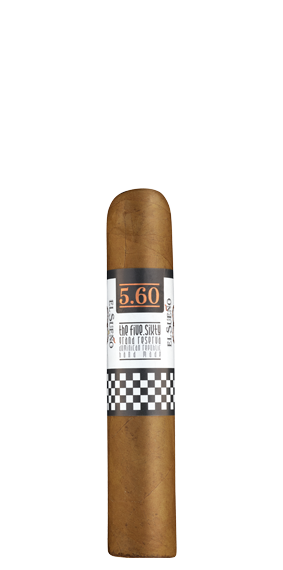 5.60
The 5.60 is a 5 inch module for a cepo of 60. This hatched module wears a smooth and oily colorado cape coming from Santo Domingo. Its generous smoke and its easy start allow amateurs to enter smoothly into a tasting where the aromas are subtly introduced and eventually charm the enthusiast.
length 12.5 cm  |  cepo 60 | strength ●●●○○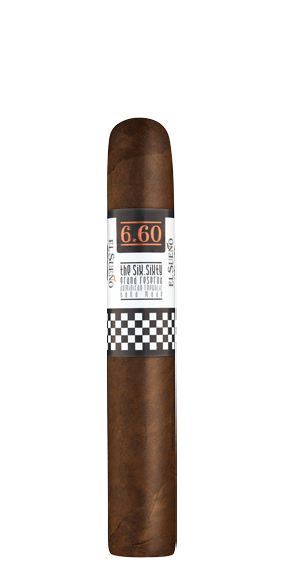 6.60
The 6.60 is a 6 inch piece for a cepo of 60. It offers an even more complete experience. Its mixture, as well as its Brazilian maduro cape are finely dosed and transport the connoisseur in an adventure where boredom does not exist. Well present and skillfully balanced aromas will delight epicureans.
length 15 cm  |  cepo 60 | strength ●●●○○
Tabashop
Grand'Rue 46
1820 Montreux
Tél. +41 21 963 70 70
Casa Nueva
Place du Bourg de Four 36
1204 Genève
Tél. +41 22 810 86 82
Akama International SA
Allée de la Petite Prairie 2
1260 Nyon
Tél. +41 22 361 46 74
Tabac Besson
Rue de Bourg 22
1003 Lausanne
Tél. +41 21 312 67 88
El Cubano
Place du Marché 6
2300 La Chaux-de-Fonds
Tél. +41 32 968 85 37
1920 Cigares Lounge
Rue de l'Ancienne-Pointe 30
1920 Martigny
Tél. +41 76 249 19 20
Gentleman's Cigars an More Gmbh
Blumen Strasse 25
9403 Goldach
Tél. +41 71 841 00 97
La Rive Lounge Bar
Rue des Charpentiers 19
1110 Morges
Tél. +41 21 811 00 11
Le Cave SA
Rue de Malagny 28
1196 GLAND
Tél. +41 22 354 20 31
La Clef d'Or
Auberge Communale
Rue du Village 26
1195 Bursinel
Tél. +41 21 824 11 06
Le Sénat
Rue Emil-Youg 1
1205 Genève
Tél. +41 22 346 58 10
Auberge de Vers-chez-Perrin
Au Village 6
1551 Vers-chez-Perrin
Tél. +41 26 660 58 46
Happy Cigars OÜ
Masina 11
10144 Tallinn
Estonia
Tél. +37 25 559 30 62
Auberge de Vers-chez-Perrin
Auberge de Vers-chez-Perrin
Gentleman's Cigars an More Gmbh
Gentleman's Cigars an More Gmbh